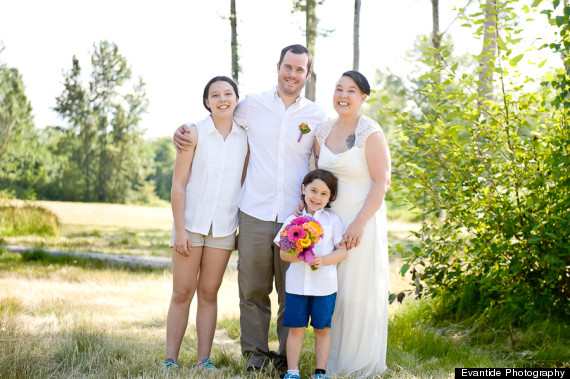 When Rachel Andrews, owner of Bellingham Wedding and Event Rentals, asked Tryst to recreate some wedding day magic for her five year vow renewal, the day took an unexpected turn.  Rachel was hoping to capture the blissful images that were missed on her actual wedding day as well as snap a few memorable family photos.  Everyone was in their best white shirts, polished and smiling on a beautiful northwest beach.  Evantide photography had their lenses at the ready to create the kind of warm and friendly yet flawless portraits that belong above staircases and fireplaces.
And then…  the mud started flying!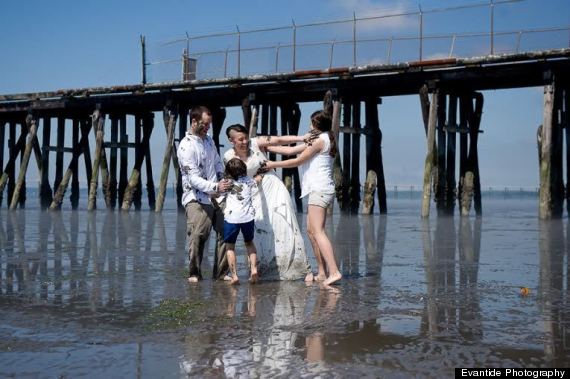 What better use for a wedding dress than as a canvas for an amazing day of fun with a family that knows how to enjoy life?
Tryst loves Rachel's look both with and without the mud.  Here's to many more years of family mud fights!