On Site Reviews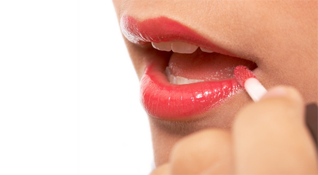 Dear Salon Tryst,
Thank you so much for beautifying my bridesmaids, mom, and me on my wedding day!  You not only made us beautiful, you also contributed to a very fun and stress-free morning that I will never forget!  You were punctual, accommodating, talented, and super fun! Thanks again so much!

Best, Isabelle Fisk (Muth)
Hi Leah and Anna,
It was so great seeing you both on Saturday! You do such beautiful work! I had actually never seen Chelsea with makeup on before Saturday, so it was fun to really see your work showcased on her. She looked beautiful! Her hair was so gorgeous and her makeup looked beautiful – gorgeous work!
Jamie Moore of Sinclair & Moore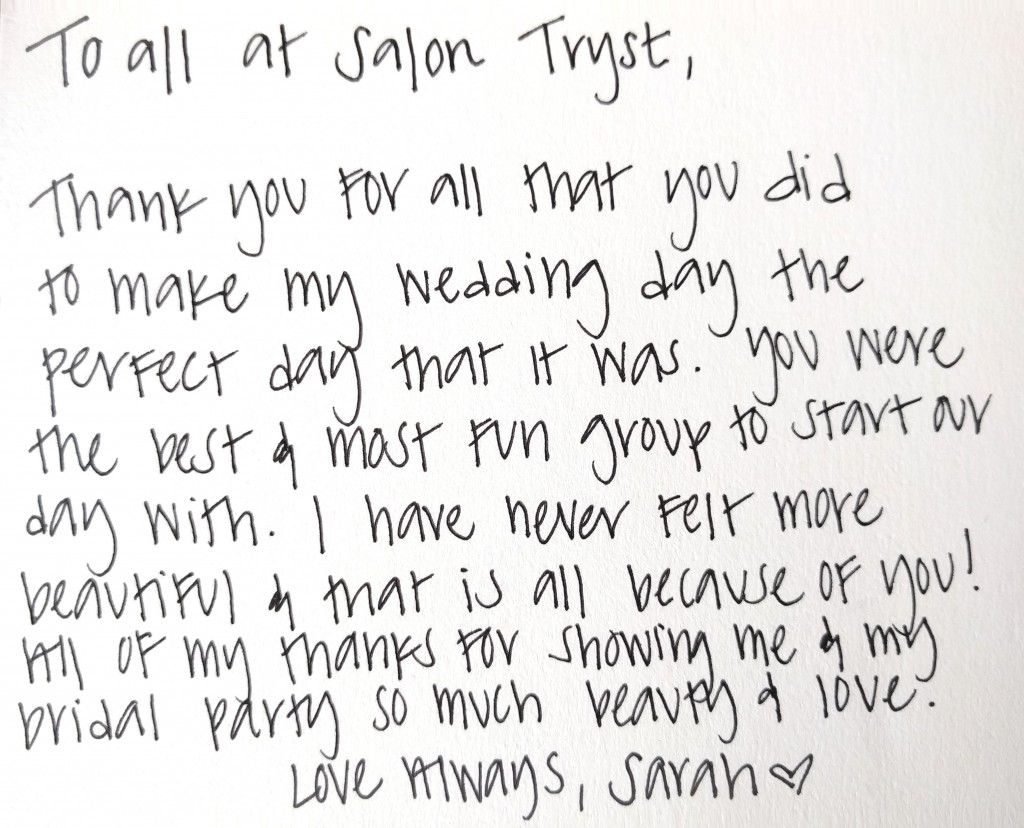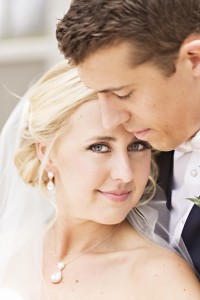 I was a bridesmaid in a recent wedding and Tryst did all of our hair and makeup. It was awesome to hang out with the whole bridal party and have mega girl time. They made us all look amazing and they were so much fun. The best part was when my friend's grandma decided to get her hair and makeup done too! Totally recommend Leah and Anna.
Ellie G. of Blaine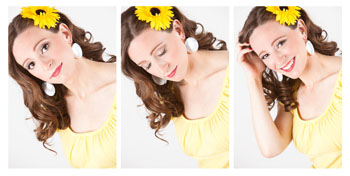 For those of you out there who don't know the value of having your hair and makeup done before a photo session…here is proof in the pudding!
Thank you to Leah for her amazing work to help us achieve a vintage look for our client.
Medcalf Photography
Hi Leah!
This is Miranda Corzine, formerly O'Neill, and you and Anna did my hair and make up for my wedding on July 10th! I can't say enough how much I loved the way I looked and my make up lasted so long. I wanted to ask you what make up products you use/recommend. Especially the foundation and the stuff that you said helps oily skin because that is always a problem for me. Thank you for being amazing and making my day special!!
Miranda C.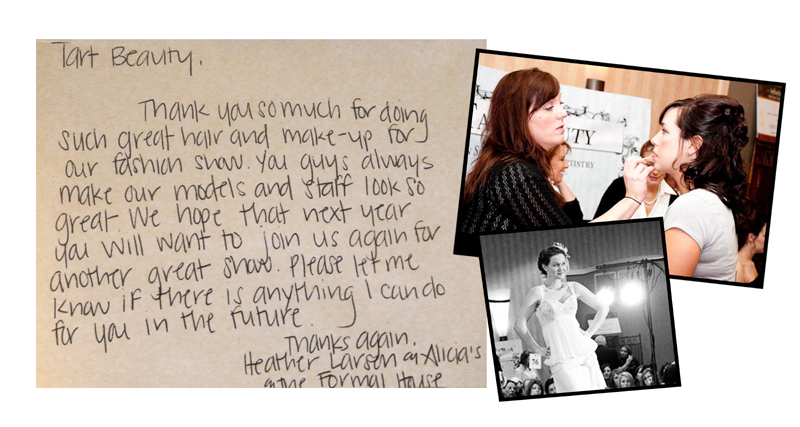 Hi Leah and Anna,
I just wanted to thank both of you for making Grace, Siri, Ruth and me look so amazing for my wedding this weekend. We got so many compliments from everyone. The time we spent with you getting ready was a highlight of the day. I'm sorry that I didn't get a chance to say good bye before you had to leave. I will definitely recommend you to anyone planning a wedding!
Kristi
Thank you, TRYST!
Patient and Professional wedding hair and makeup.
You gals did an amazing job at my wedding 3 1/2 years ago!! I felt like a princess and love looking back at the pictures from that day! It was so nice to be pampered! I've been to many friends weddings since then who have had family or friends do their hair/make up and am so grateful I had you available!!
Amanda De Rosa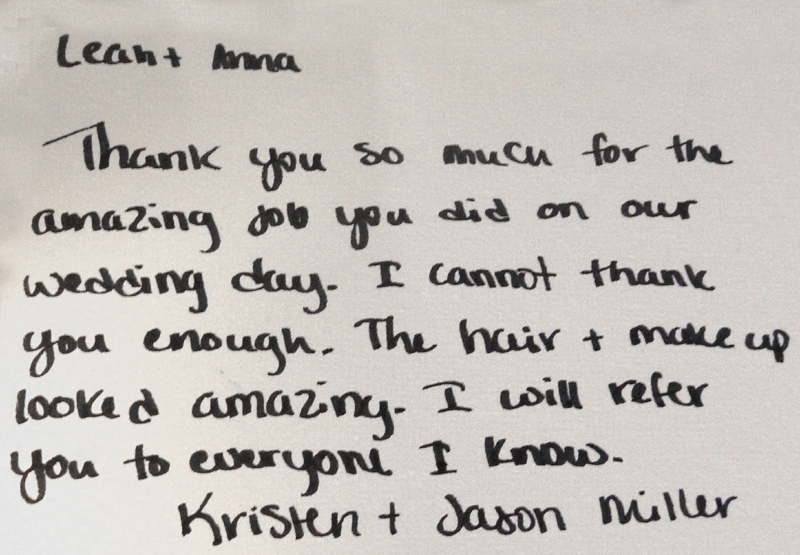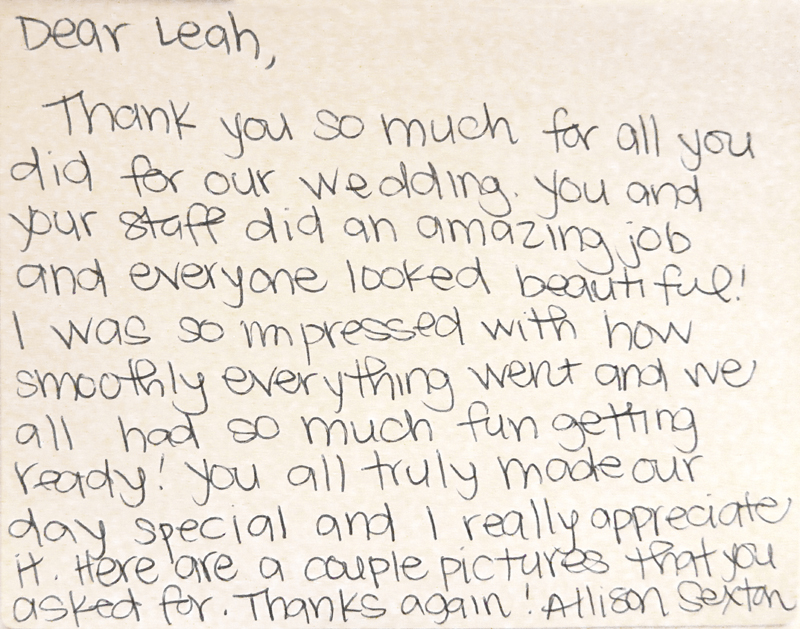 I am so glad I had Tryst for my wedding hair and makeup artists. They did such a great job and my whole wedding party looked perfect! The tart girls were friendly, fun and up to date with the latest looks and techniques. Thanks for helping the day go so smoothly!
Dana E. of Bellingham
Leah & Anna
I'm sorry that I didn't get to see you before Chris & Amanda's wedding, but I wanted to thank you both for doing such a wonderful job with hair and make-up for the gals. Amanda looked simply amazing! With her gorgeous red hair and fair skin, you did a wonderful job of highlighting it all. Their pictures just came out, they are just beautiful, I will try to remember to get one your way. Thanks for the great job!
Peggy D.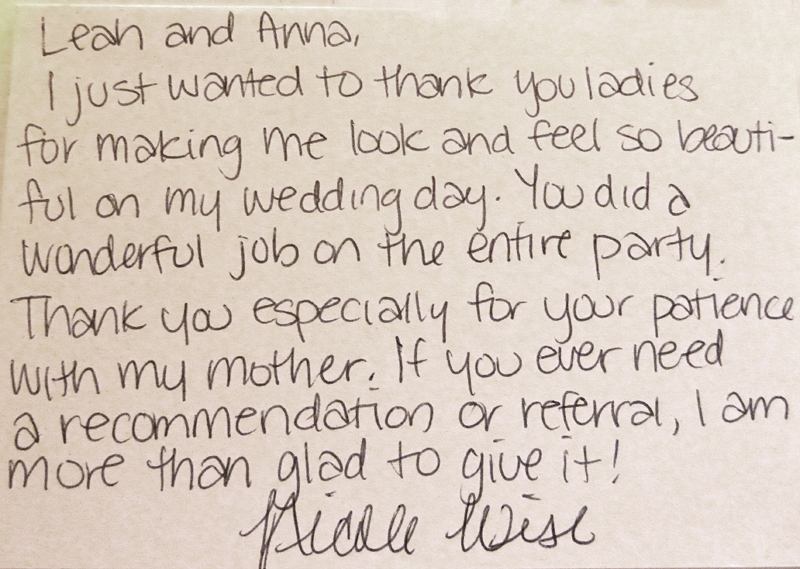 Leah,
You guys were GREAT yesterday!! Her hair/makeup was perfect for the whole shoot! I will get you images as soon as they are done!
ps – We had a photog meeting last night and we were all raving about how awesome you and Anna are!
Talk to you soon!
Meg Nelson – Evantide Photography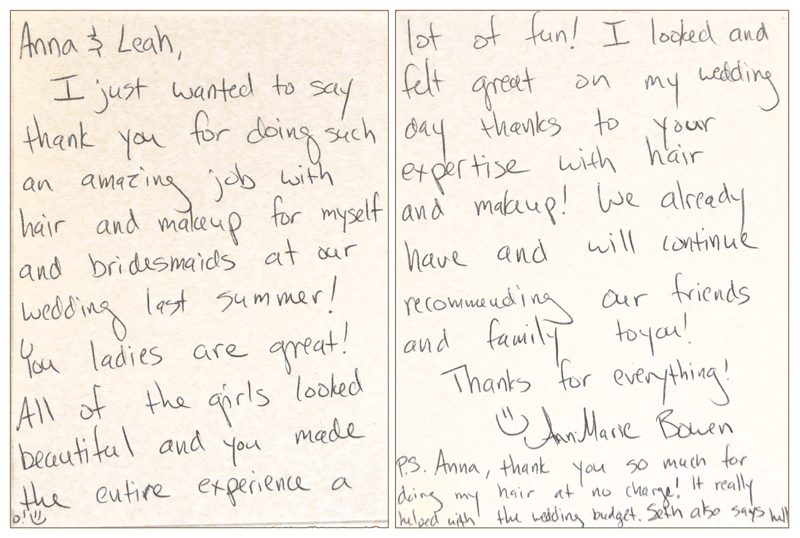 Hi Leah and Anna,
It has been a long time, so I don't know if you remember me. I got married last summer and you did hair and makeup for myself and my bridesmaids. I just wanted to say thank you for all of the work you did on our wedding day to make all of us look so beautiful! You did an amazing job! Everyone looked and felt great! I just wanted to send a quick email telling you how much I appreciate you guys! You are awesome at what you do and you made the day a lot of fun! We greatly appreciate it!
Thanks again!
Ann-Marie B. (Polverari)
Leah & Anna:
Thank you for making my sisters and I look like stars on my wedding day! It was so much fun to watch the jaws drop on the groomsmen when I walked out of the Bride's room for our photo shoot! I also had two very young boys staring at me so long their mothers had to push them out of the receiving line! Of course my husband was very happy too, because it still looked like me. My sisters looked fantastic too, they were very happy with it. The hair and makeup lasted longer than the party, and the party went all day!
We are thinking of getting dressed up again with my maid of honor for the one year anniversary because my maid of honor was too sick to come to the wedding. You will definitely be on the top of the call list 🙂
Have a great 2007,
Justene