Salon Reviews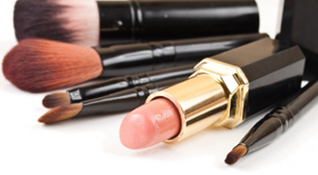 Hi Leah & Anna!
I just wanted to thank you profusely for being so wonderful to work with on Friday. I've really appreciated your organization and prompt communication from the get-go. You both are so friendly, engaging, helpful and fun to be around; it was a perfect way to start one of the best days of my life. It was really nice going into my wedding day feeling like I looked the best I can imagine.
You both did outstanding work, not only on me but MaryLou, Emma, and my mom. It really warmed my heart to see those 3 women looking and feeling beautiful. You did a phenomenal job giving me the exact look I wanted for the day. Despite lots of hugs and being grabbed around the neck by my nephew numerous times, it lasted perfectly until I finally took out the bobbypins and washed my face after midnight that night! I'm blown away by the results you achieve with such a soft, natural look. It was perfect for all of us that day.
I think you both are amazingly talented.
Thanks again,
Danielle
---
I am a HUGE fan of Tryst! Leah is so wonderful. I had the driest flakiest skin and absolutely nothing was working. I even tried expensive department store brands of moisturizer. Leah recommended the line that she sells, Bella Lucce-Multifruit Regenerative Face Cream and after the first day of using it my skin was softer and less flaky. She told me the natural fruit extracts help to slough off the dead skin. After a week I had NO more flaky, tight, dry skin. It's AMAZING!!! It was the BEST 18 dollars I have EVER spent. I highly recommend Leah! She knows her stuff!
Megan S.
---
I had Leah do my makeup to take my boyfriend out for his birthday. She used a brown liner and peachy colors to bring out my grey/green eyes in a way I didn't think was possible! She really knows how to wield makeup as a tool to help you look your best! I actually changed my daily makeup routine because Leah did such a fabulous job!
Alissa F.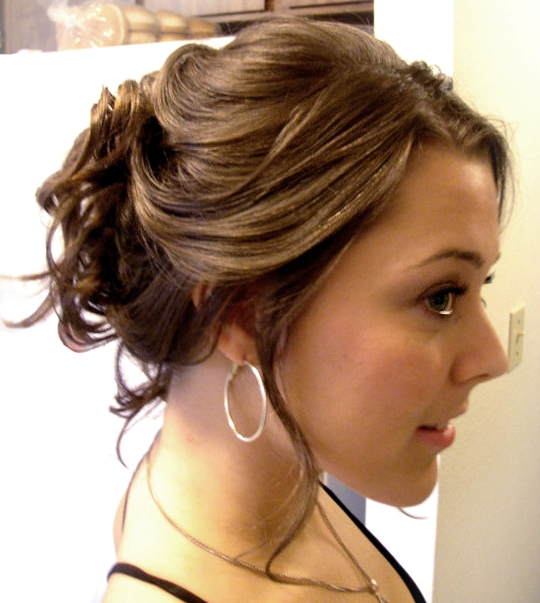 ---
I have been going Tryst for several years. The girls want you to look and feel your best. They listen to your ideas and give their professional advise for the optimal outcome. I recommend them for anyone looking for quality skin and hair care services.
Alice-Marie C
---
I have been going to Leah for waxing appointments for years now. She does such a great job with the waxing and is also very friendly and professional. I never feel rushed so something as simple as an eyebrow wax ends up feeling like a little pampering session. I've also had microdermabrasion done occasionally and then it really is the full pampering treatment!
The new studio is great and has plenty of parking. It would be a great space for a large group to have wedding make up and hair done. I know they also do on site make up and hair and I just know that having Leah and Anna around prior to a big event would be super fun and would ensure that everyone in your group looks great! (Here I'm speaking from experience after being to a few weddings where they did the hair and make up for the bridal party and everyone looked fantastic!) I highly recommend them!
Caity K
---
I have been a client for 5 years and have always had a great experience. Leah is not only professional but also makes you so comfortable during any treatment. She is genuine, helpful and didn't just treat me like another client, but instead she became a great friend. Bellingham is so lucky to have Tryst and I would recommend them to any friend.
Julie V
---
I have nothing but good things to say about this salon. Anna and Molly are both amazing at what they do, everything from wedding hair, cuts, colours and amazing styles to boot! I've also visited Leah for micros, waxing, makeup and she is a woman of many talents! I've never been disappointed in a visit!
Megan R
---
For the past 9 years I have had nothing but positive and professional experiences with both Leah and Anna from Tryst. I have always been satisfied with the hair and make-up services they have provided me. Their prices are very reasonable for the quality of product and service you receive. Leah and Anna really take the time to find out exactly what I want done and make any changes I ask of them. All the ladies in my family go to Leah for esthetian work and I would recommend this business to anybody to wants to look and feel beautiful in a positive and fun environment! These ladies do the BEST WORK IN TOWN!
Emma M